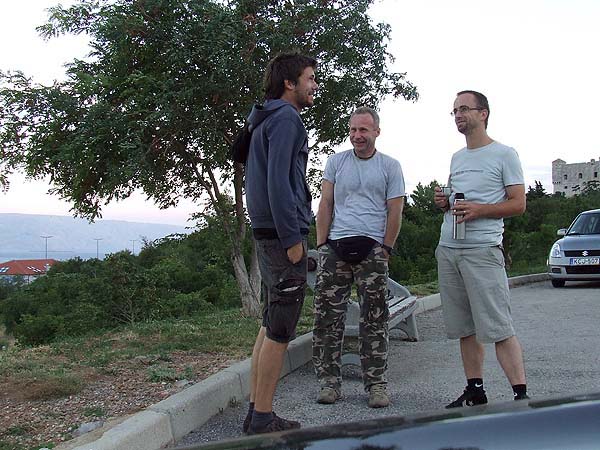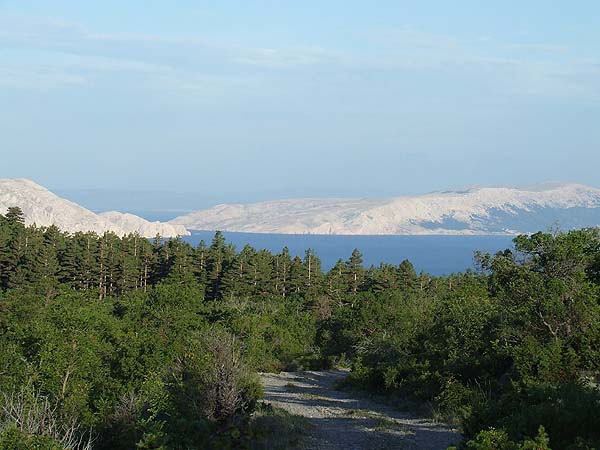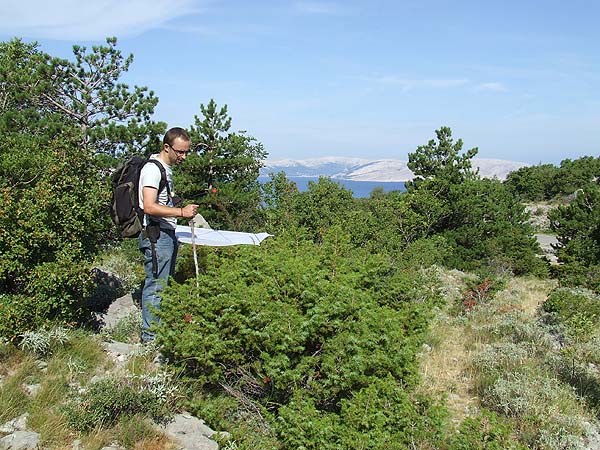 Our first stop was a scrubby area near the sea. We left some bottle traps baited with red wine there, then started beating the lower pine trees.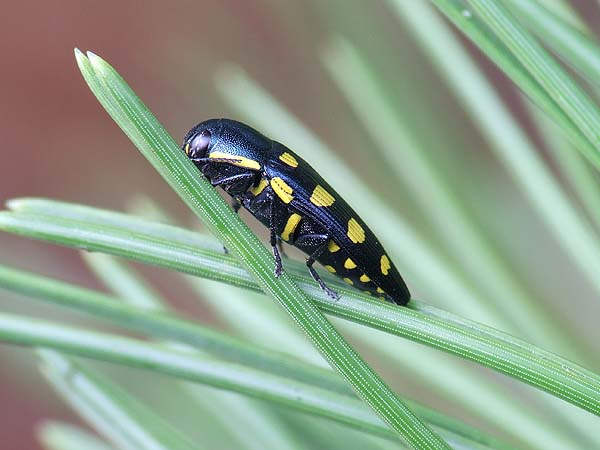 Mainly longhorn beetles and jewel beetles were captured in the trap.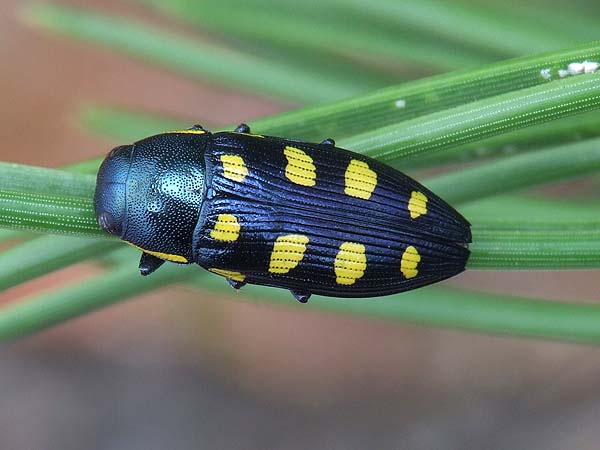 Specimens of Buprestis octoguttata were seen to swarm around the pine trees in sunlight.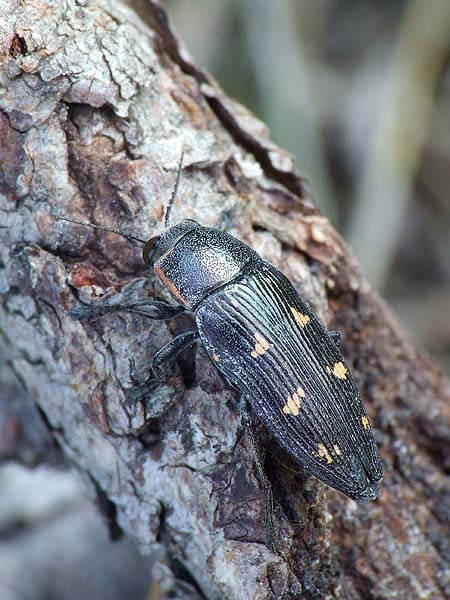 Specimens of Buprestis novemmaculata were laying eggs on dry pine logs.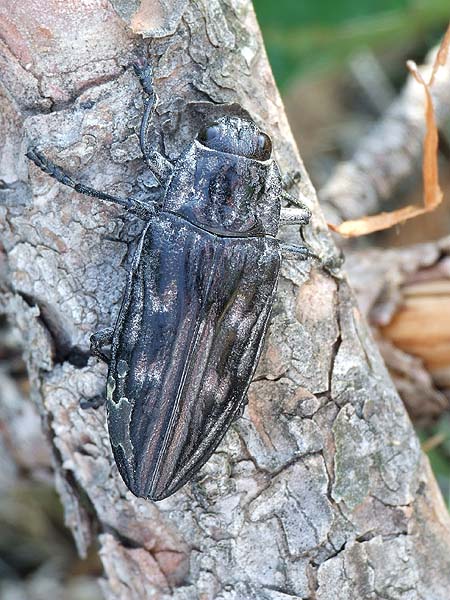 A Chalcophora intermedia was running around on the logs of pine trees cut down in the previous year.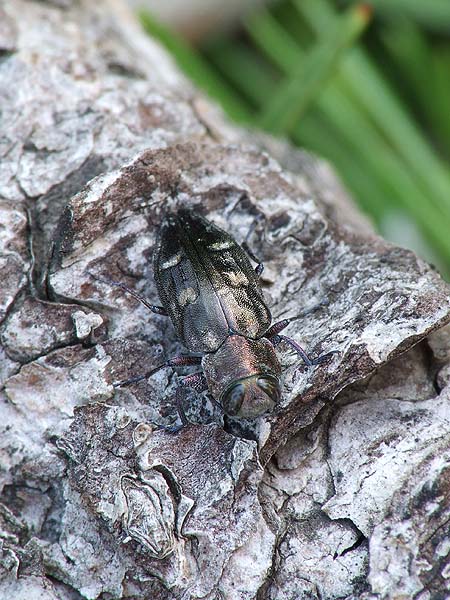 Chrysobothris igniventris
.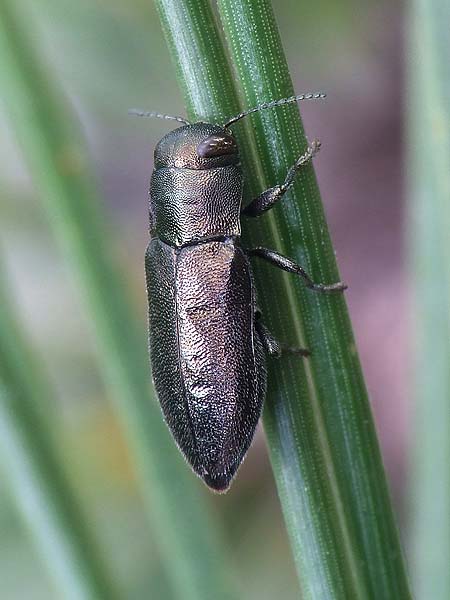 Large numbers of Phaenops formaneki fell into the umberlla.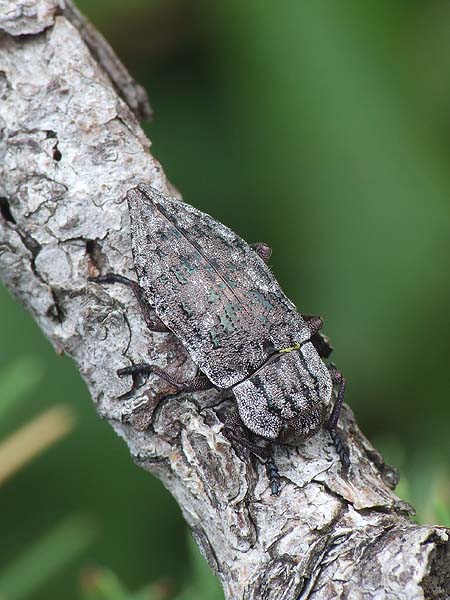 The well-camouflaged jewel beetle Dicerca moesta blends almost completely in the trunk
.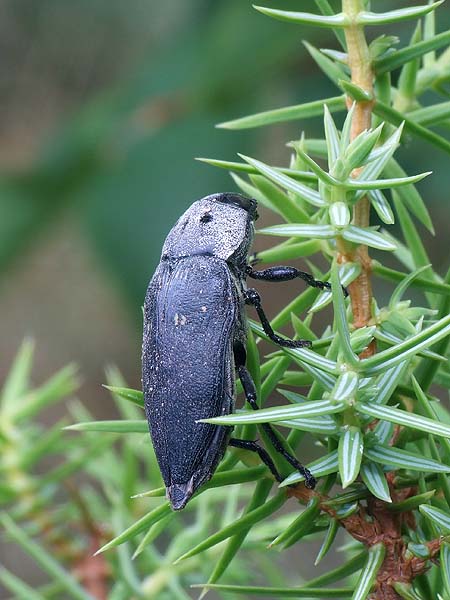 Jewel beetles Buprestis cupressi were seen sunning themselves in the morning on juniper leaves.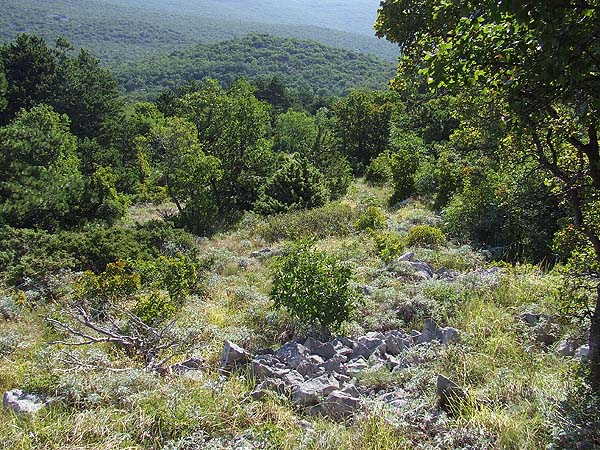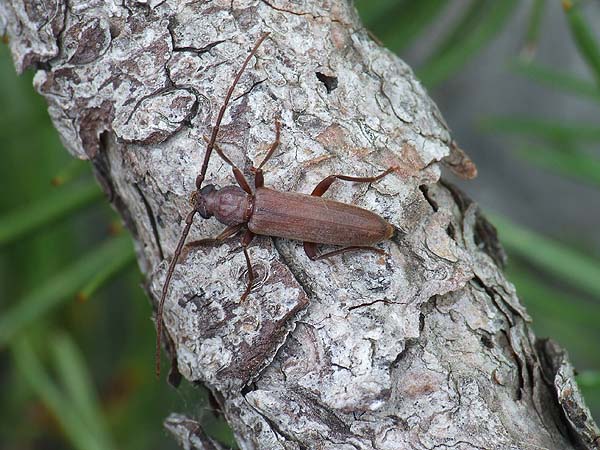 Several Arhopalus species were found.
Arhopalus syriacus.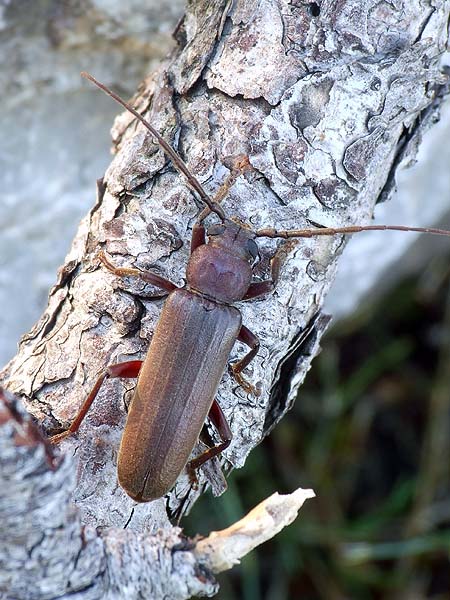 Arhopalus rusticus.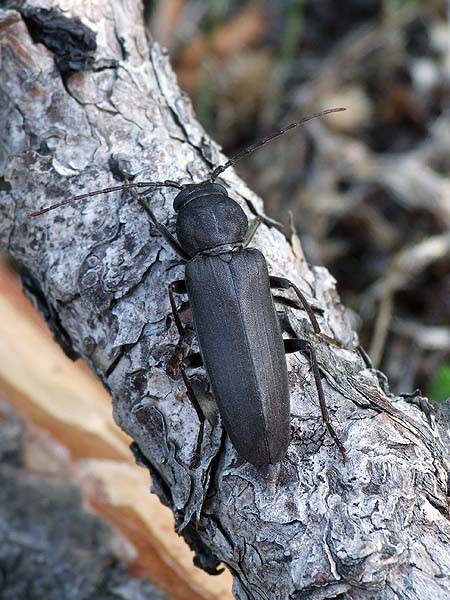 Arhopalus ferus.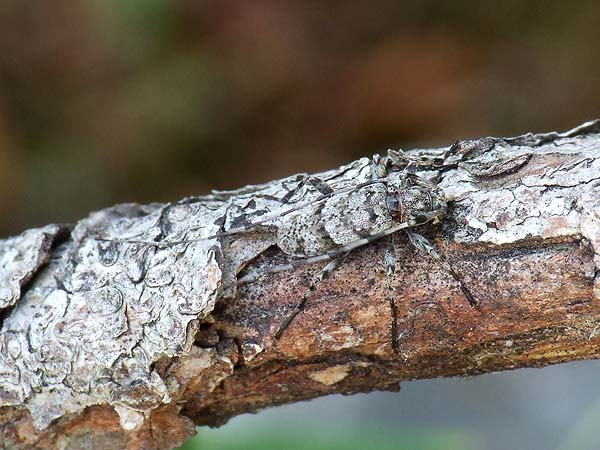 Acanthocinus henschi
remains hidden on pine branches during daytime.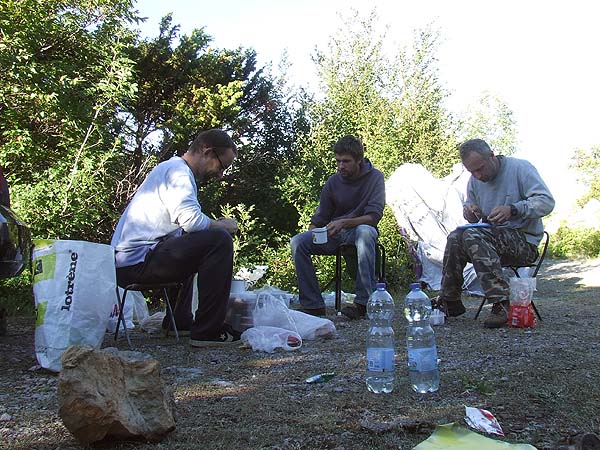 Our casual pitch.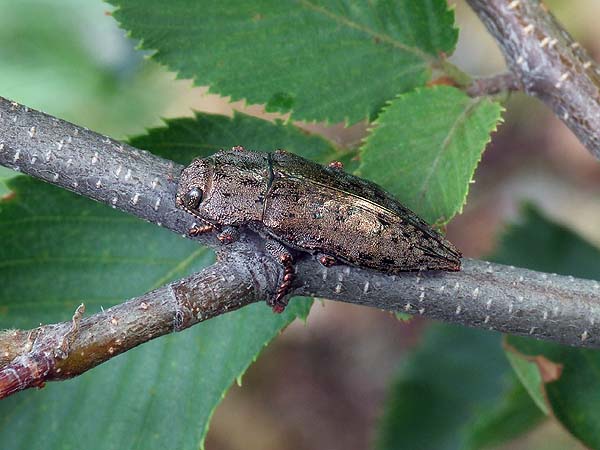 A Dicerca berolinensis was encountered on a hornbeam.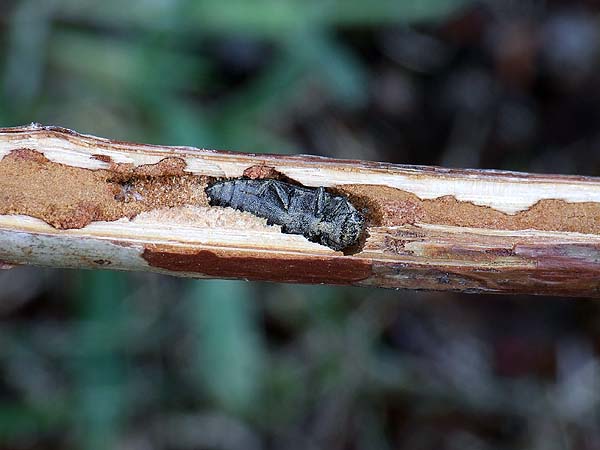 Béla found a dead specimen of Coraebus rubi as he cut a blackberry twig.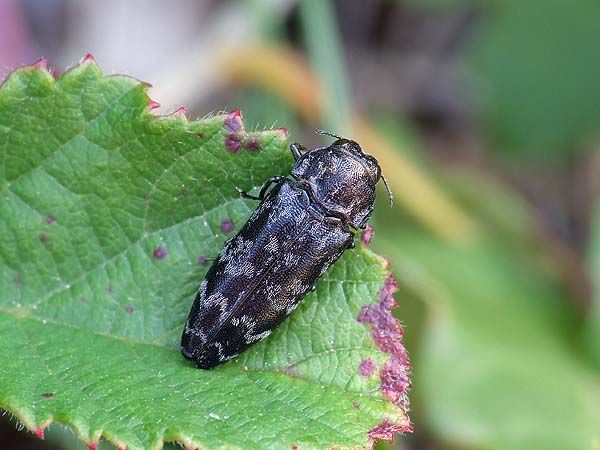 Coraebus rubi.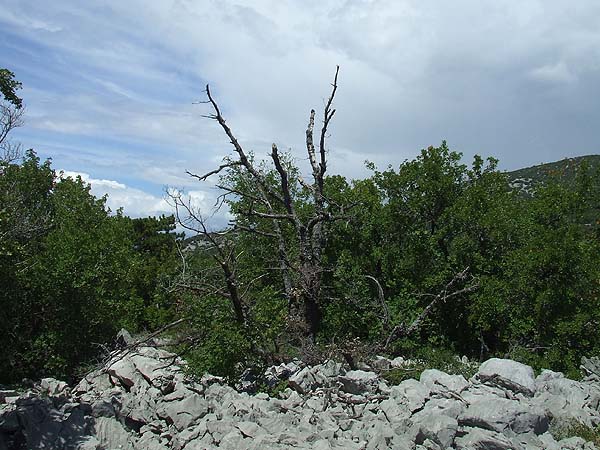 Wandering around on the rocky land in swelter...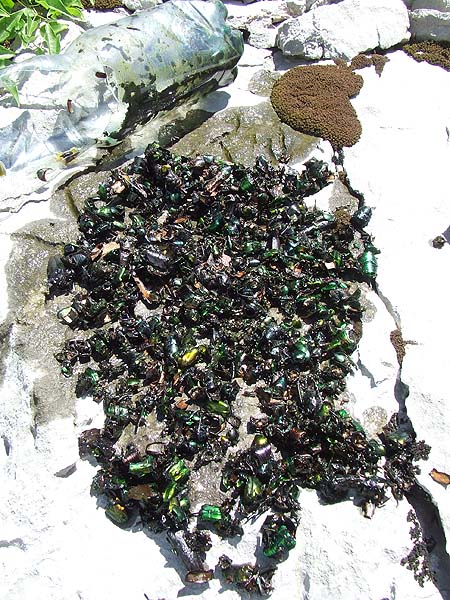 ...I got schocked by the senseless death of thousands of fruit chafers in bottle traps left lying around.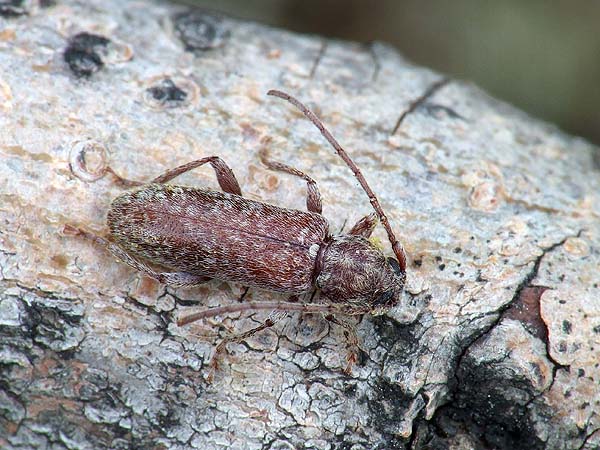 Our bottle traps did not live to our expectation because only a few longhorn beetles
(Trichoferus fasciculatus) were captured.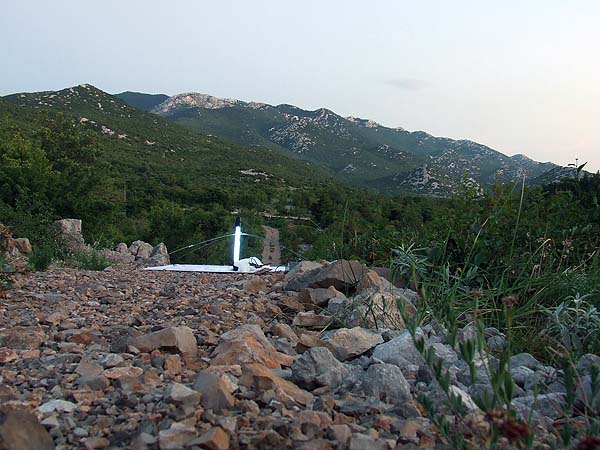 Light trapping was unsuccessful either.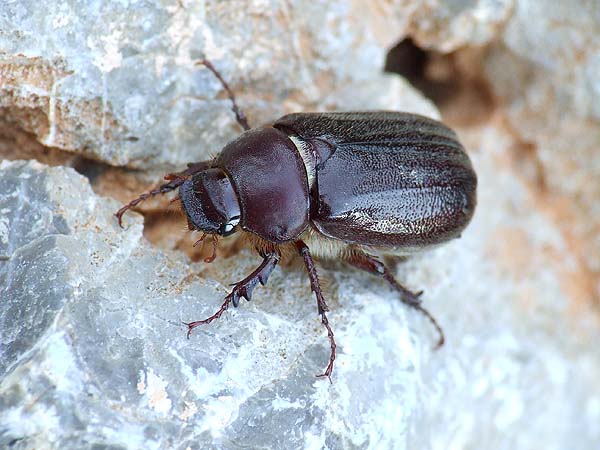 Small brown chafers were swarming around at sunset.

Aplidia transversa

.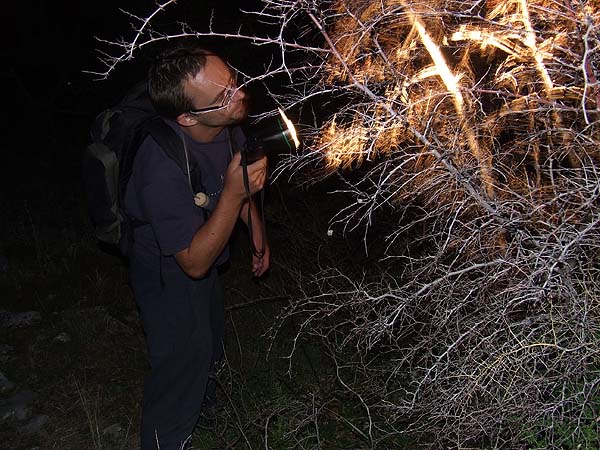 Trunks were observed by flashlight.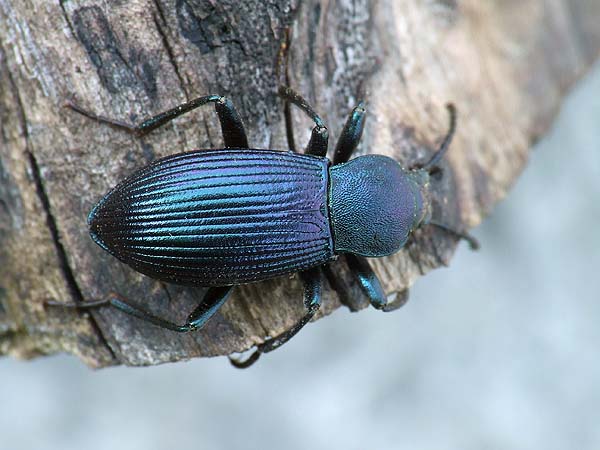 A darkling beetle: Helops rossii.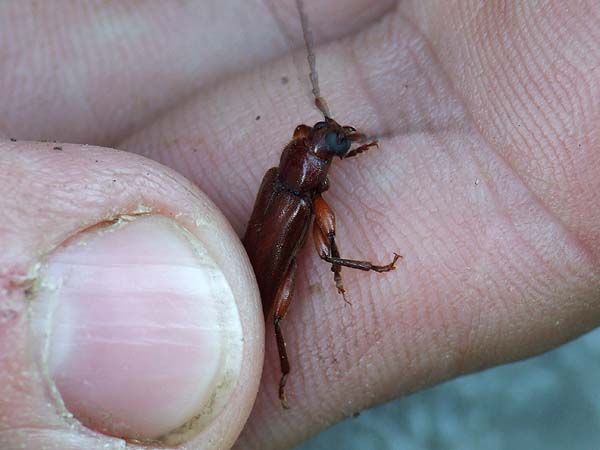 Béla caught this restless longhorn beetle (Alocerus moesiacus) which is thought to have no previous records from Croatia.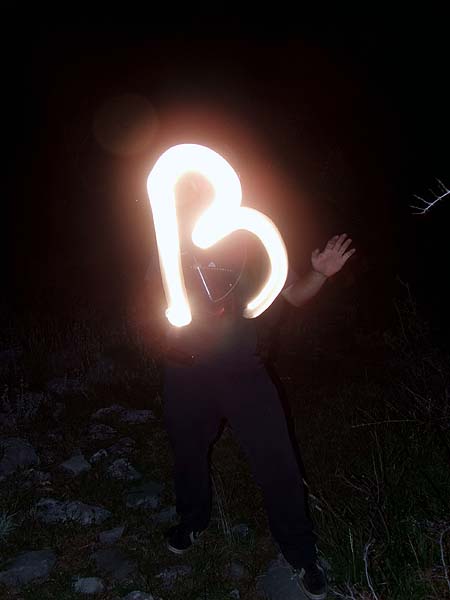 B as in Béla.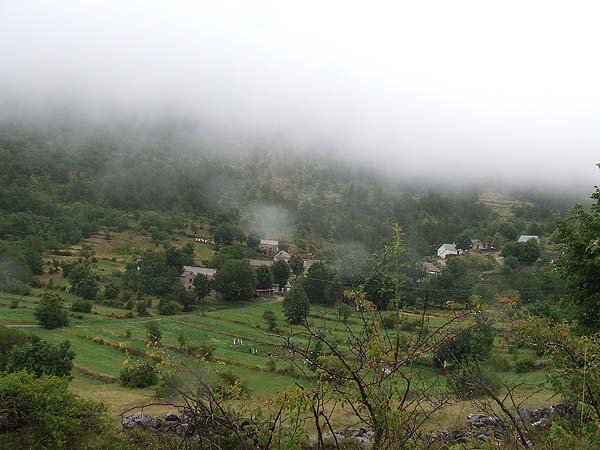 Next day, setting out for the hills, the weather turned really gloomy.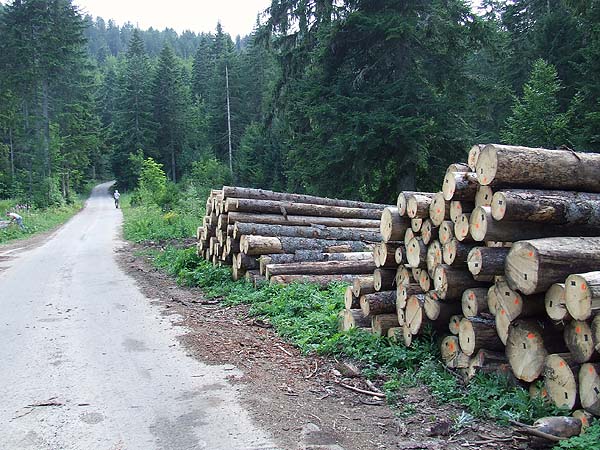 We made a few stops by wood stacks and in clearings to look around.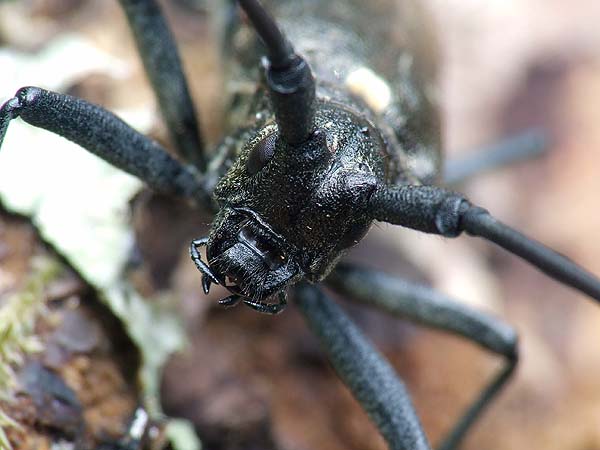 Monochamus sartor

.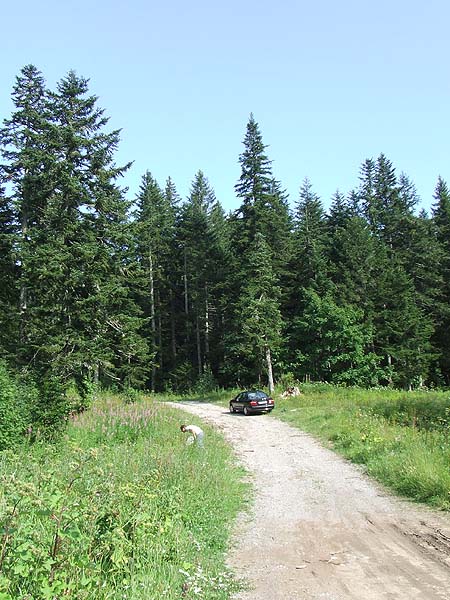 Many species of longhorn beetles were feeding on the flowers in the meadows
that were still green for the time of year.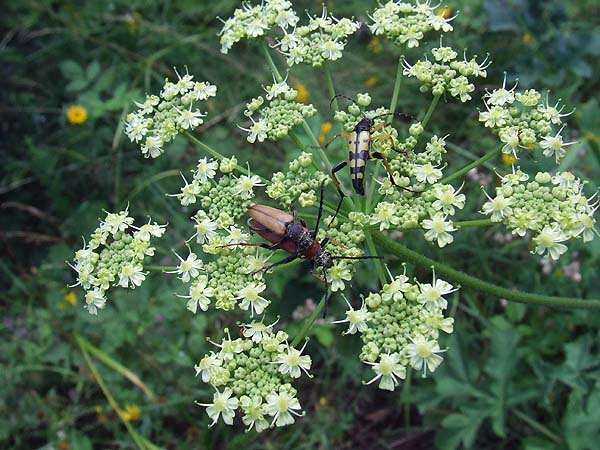 Spotted Longhorn (Rutpela maculata) and other mating longhorn beetles (Stictoleptura rubra).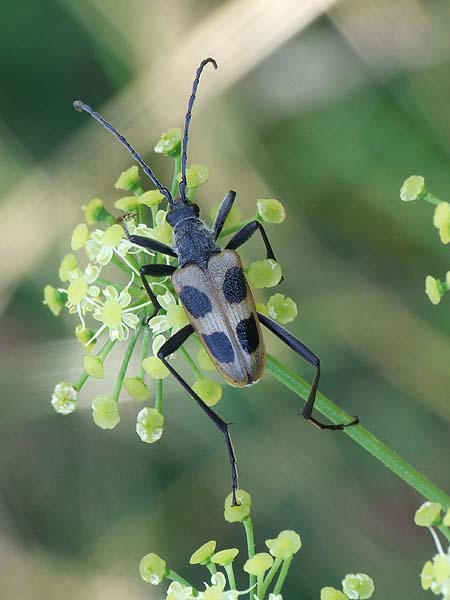 Pachyta quadrimaculata
.
A short rest in the spruce belt. A complete silence reigned in the forest
and it looked like it was going to rain all day.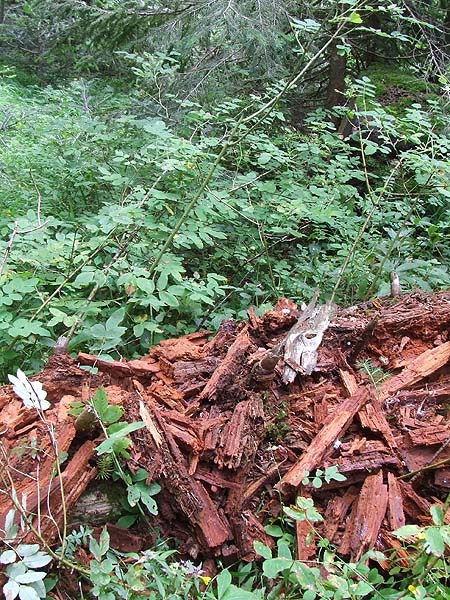 Taking apart decaying spruce logs some interesting species were found.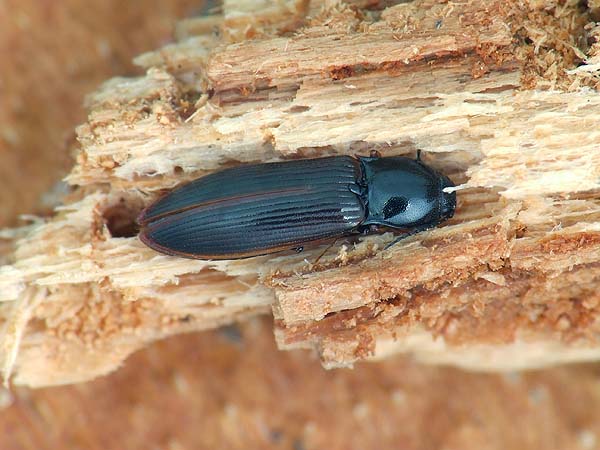 Adults of mountainous species were developed from the click beetle larvae brought home.
The largest larva brought home developed to a Hypoganus inunctus.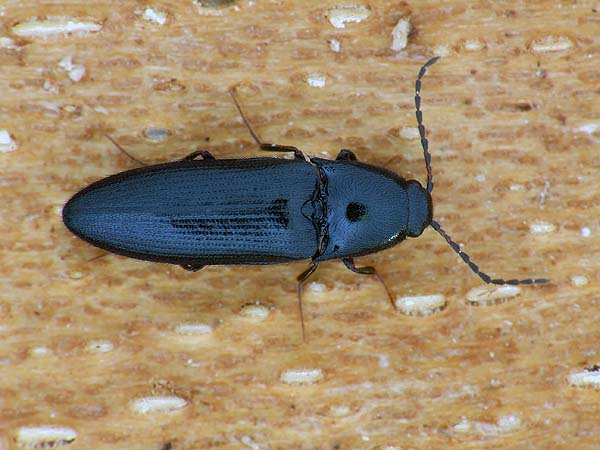 An Ampedus nigrinus emerged from a small Ampedus pupa. This species does not occur in Hungary.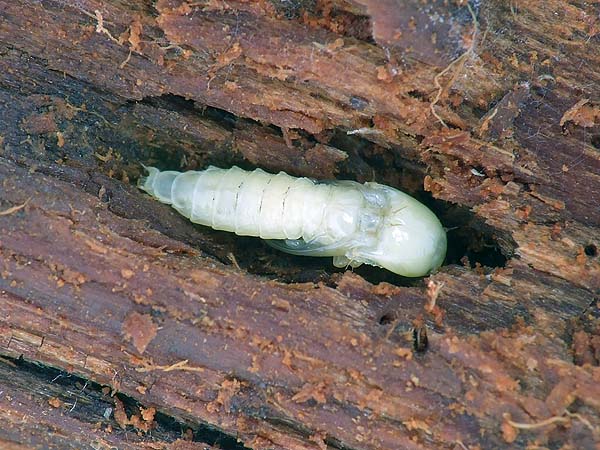 An even smaller one developed to Ampedus erythrogonus.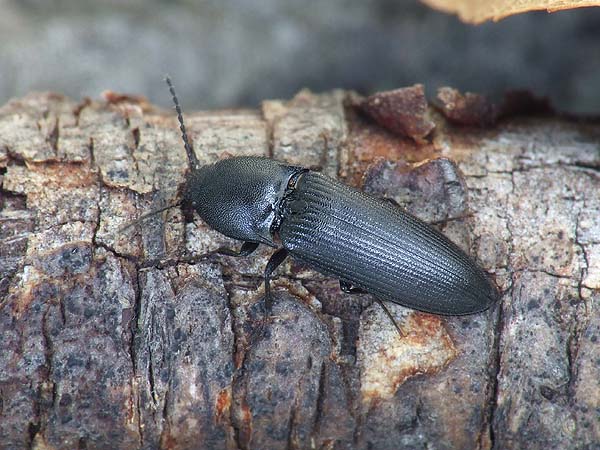 Adult specimens of Ampedus scrofa not living in Hungary were found.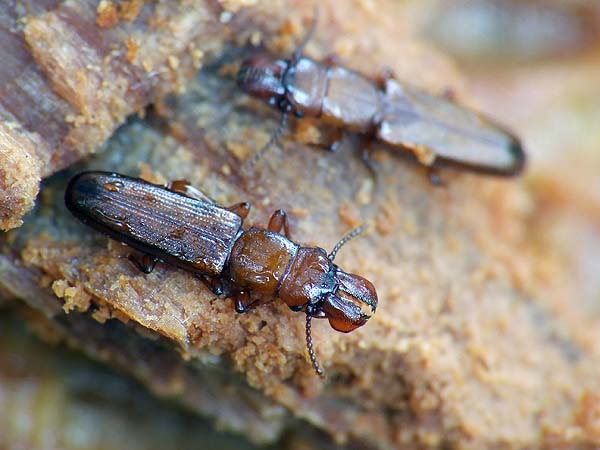 A large number of European jugular-horned beetles (Prostomis mandibularis) was found in all stages of development in a stump.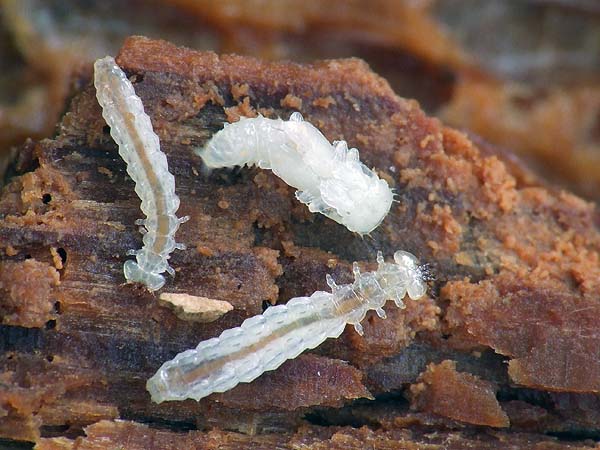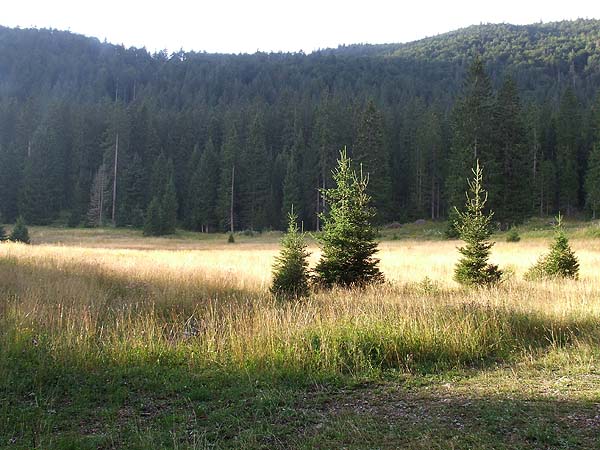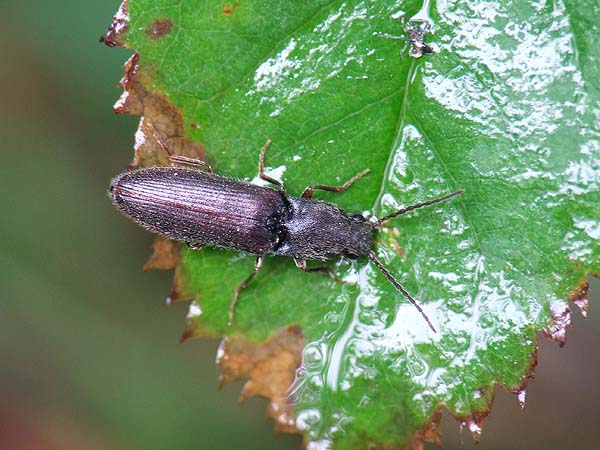 Some Athous species were still present in a clearing.

Athous austriacus

.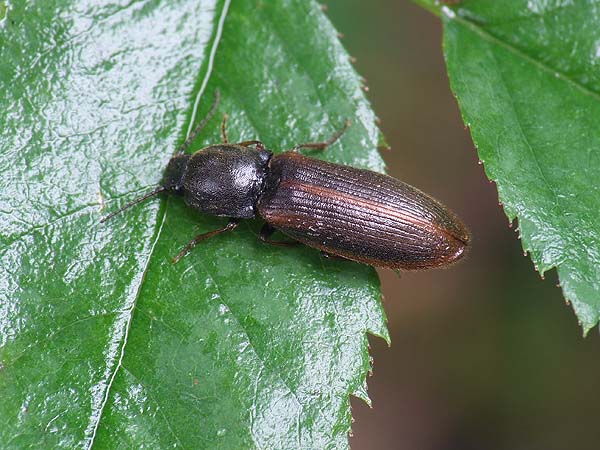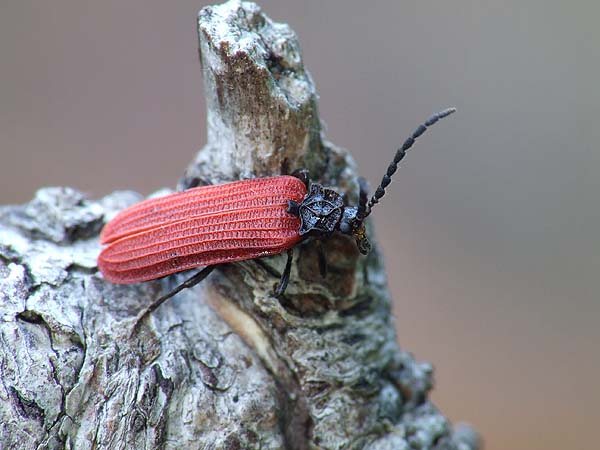 Cinnabar-colored net-winged beetle (Pyropterus nigroruber).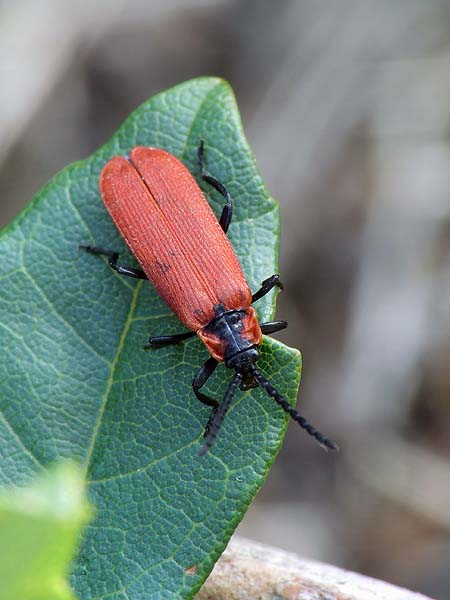 Lygistopterus sanguineus.
Musk beetle (Aromia moschata).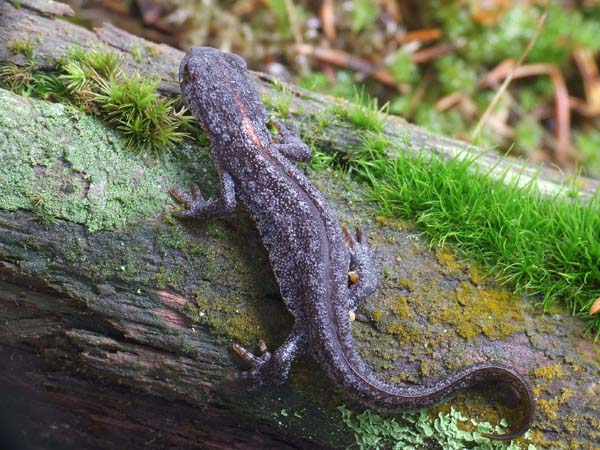 An Alpine newt was walking down the pavement.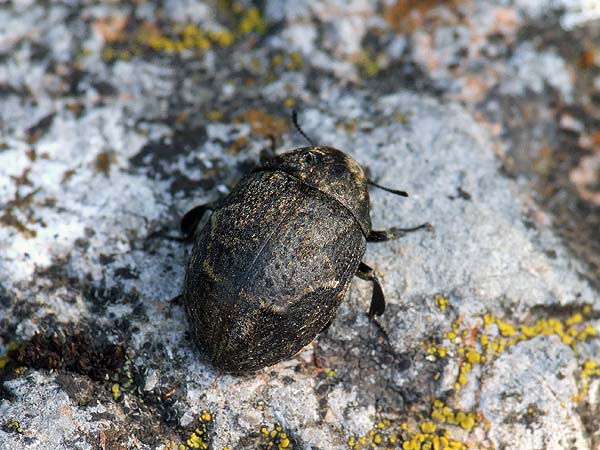 Byrrhus gigas

.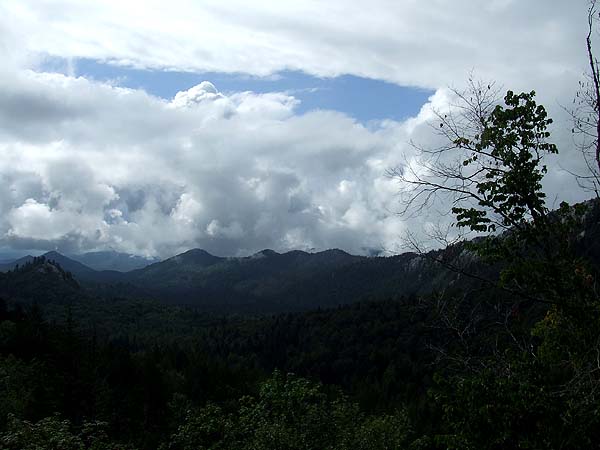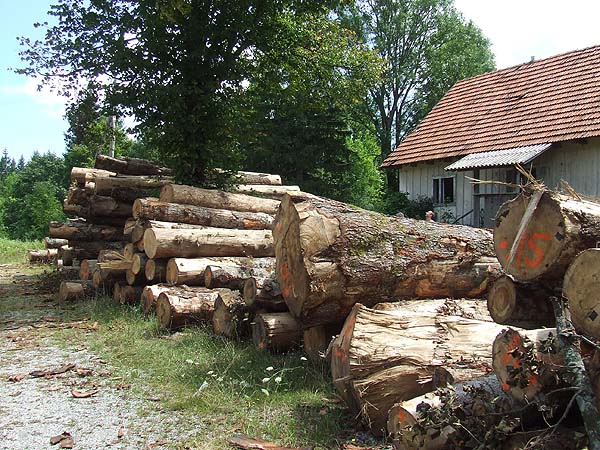 Homeward bound we halted at some enormous piles of fir logs near Modrus.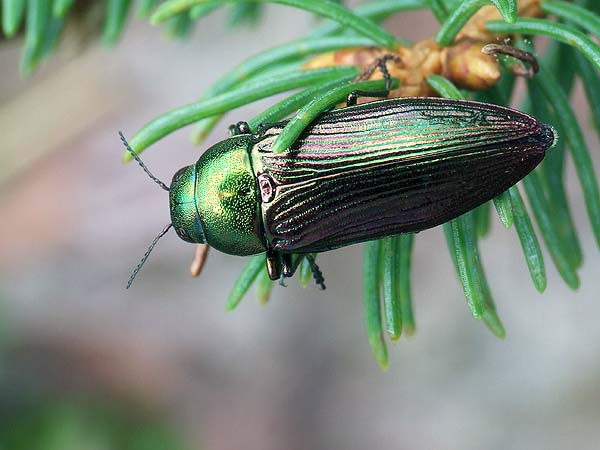 As the sun returned huge jewel beetles (Eurythyrea austriaca) started to find the most appropriate place on the logs to lay their eggs.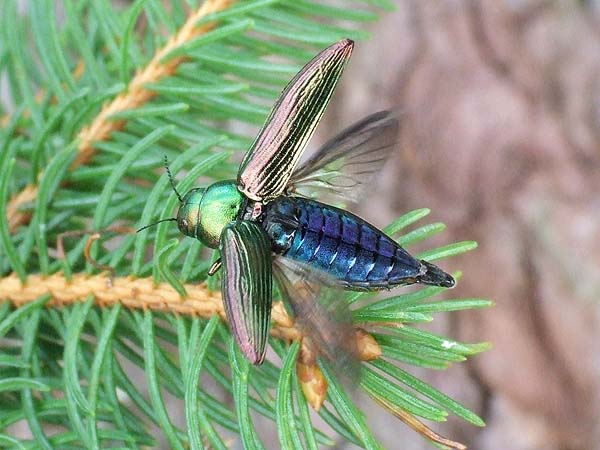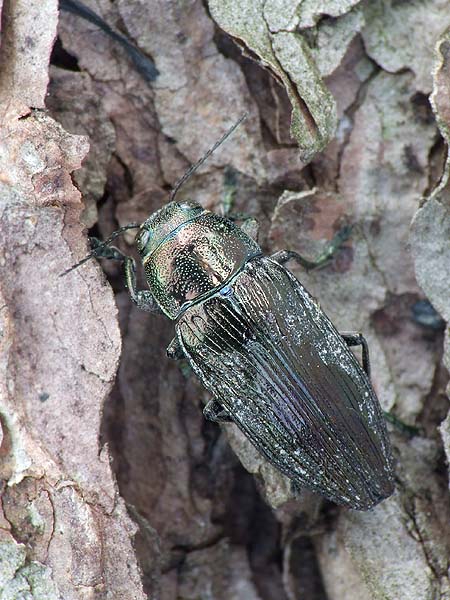 Buprestis haemorrhoidalis.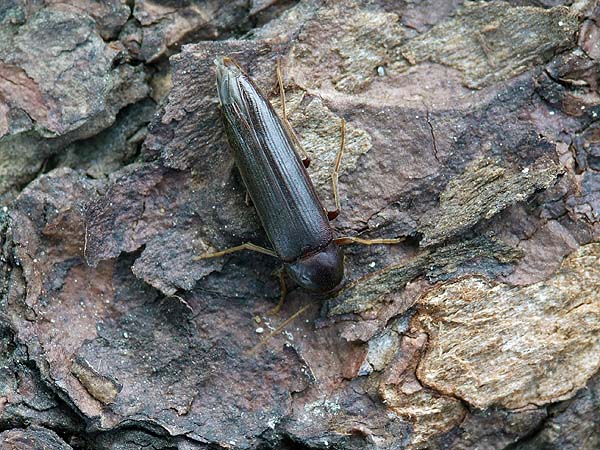 A false darkling beetle: Serropalpus barbatus.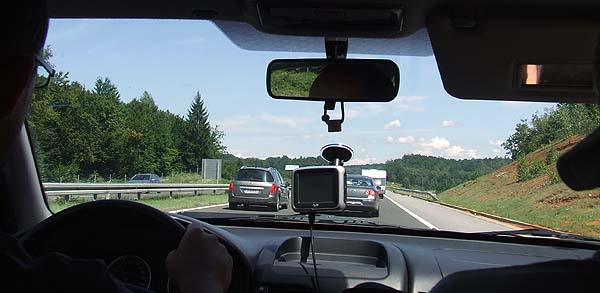 We left the mountains of Croatia in early afternoon. Apart from the slow traffic near the toll gates, we had an uneventful drive, and arrived in Budapest around 8 p.m. safe and sound.