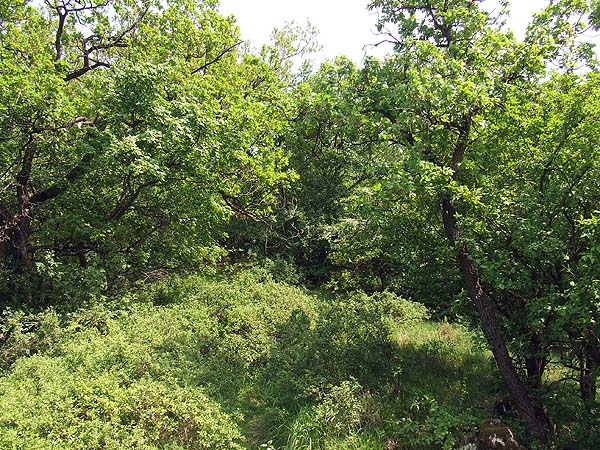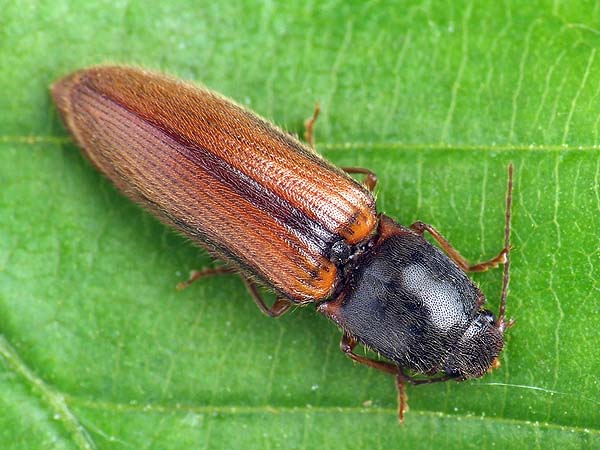 Athous vittatus
(Fabricius, 1792) beaten from vegetation, one of the earliest Athous species.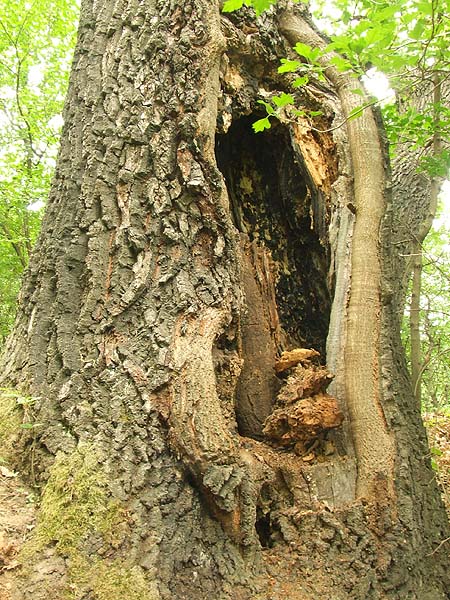 Old oak tree, with larvae of
Limoniscus violaceus
(P.W.J. Müller, 1821) in its cavity.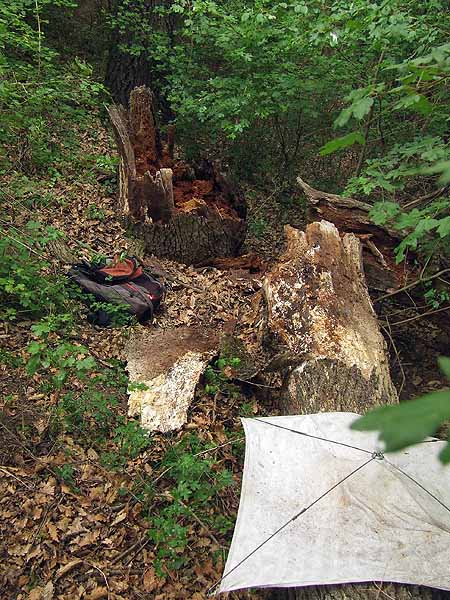 Red rotten log of an oak, with females of
Ampedus cardinalis
(Schiödte, 1865).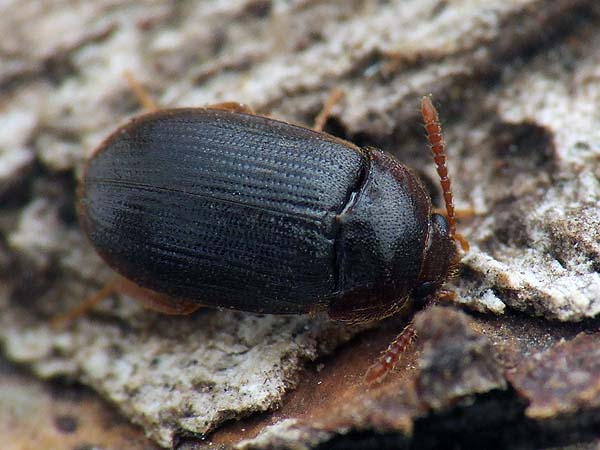 Mycetophagus ater
(Reitter, 1879), one of the rarest hairy fungus beetles in Hungary.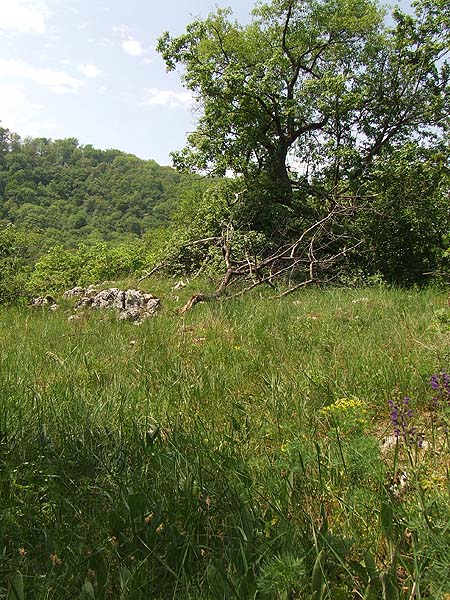 On the top of the side of the valley, I found a sunny and rocky scrub.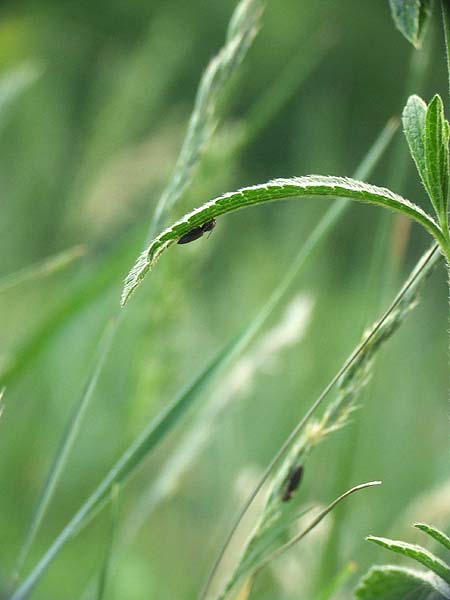 Small click beetles were swarming on the vegetation.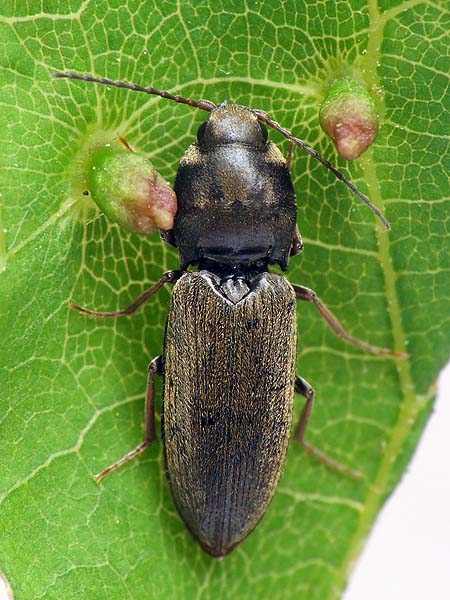 Dicronychus rubripes
(Germar, 1824).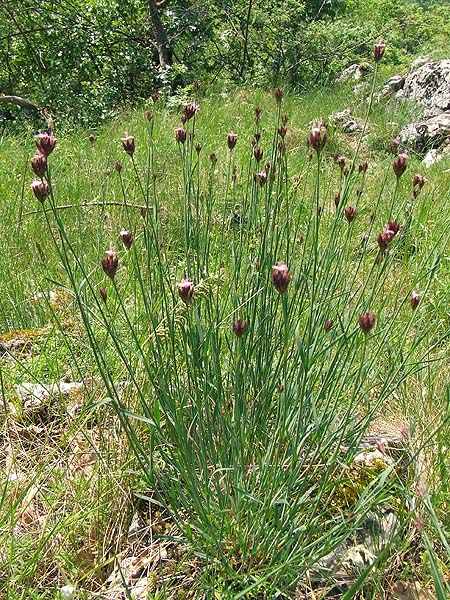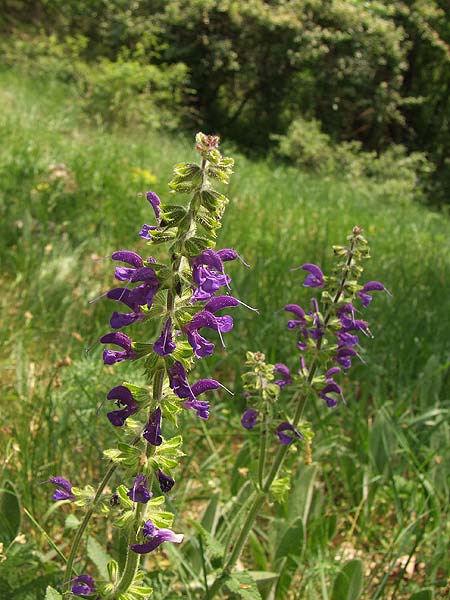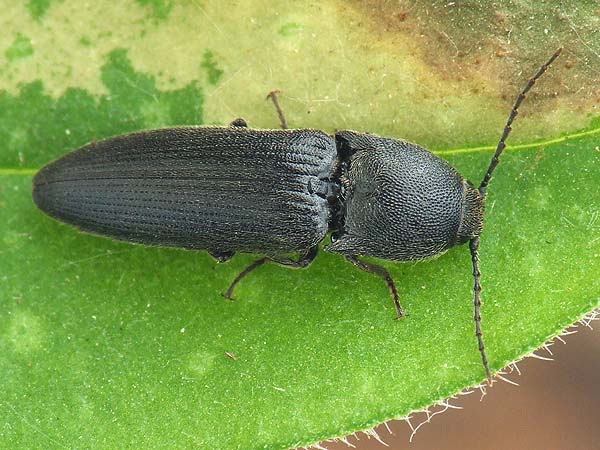 In Hungary there are six species of Melanotinae, but only
Melanotus tenebrosus
(Erichson, 1841) is considered uncommon. For me, this is the first time I found it in our country, however, in Greece, Bulgaria or in Croatia it is not difficult to catch.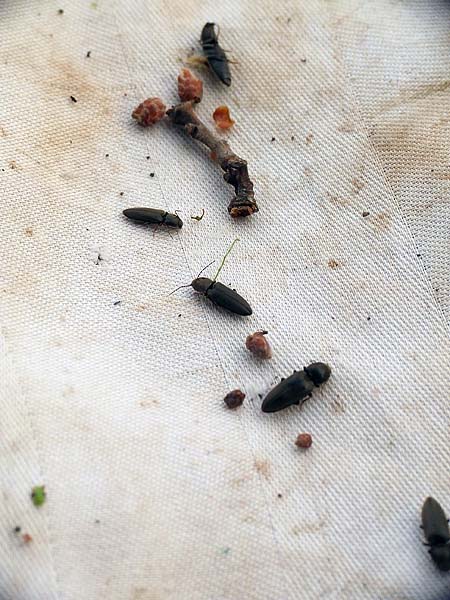 Beating the branches of oaks resulted in dozens of
Dicronychus cinereus
(Herbst, 1784).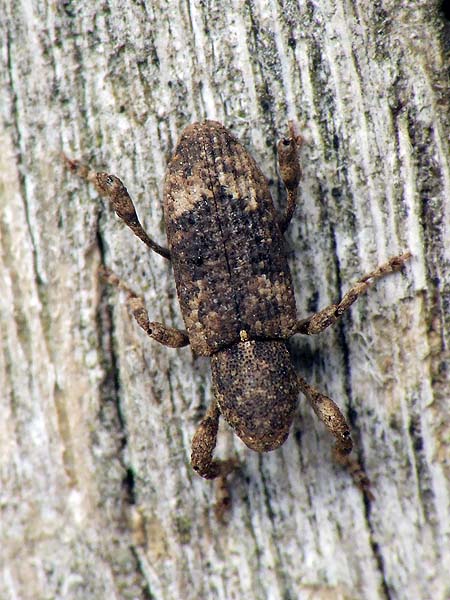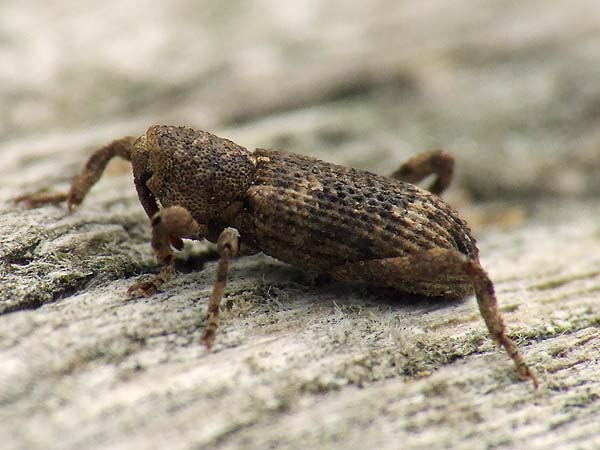 A really rare weevil,
Camptorhinus simplex
Seidlitz, 1867 fell into my beating screen. Another species of
Camptorhinus
also occurs in Hungary,
C. statua
(Rossi, 1790), which is a protected species. Both are rare, and usually caught at light or in hollow oaks.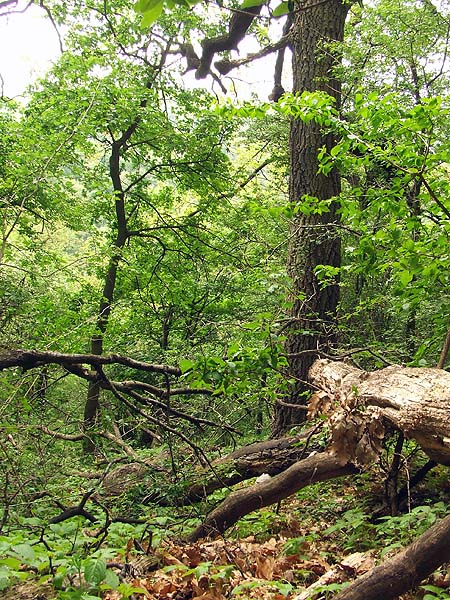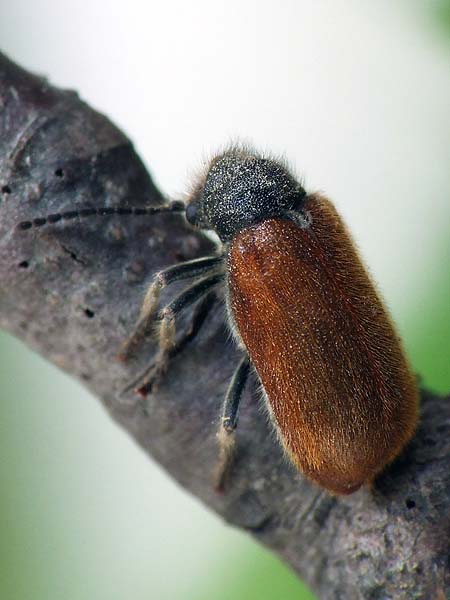 The biggest species of dead watch beetles,
Hedobia pubescens
(Olivier, 1790) was beaten from dry branches during the day.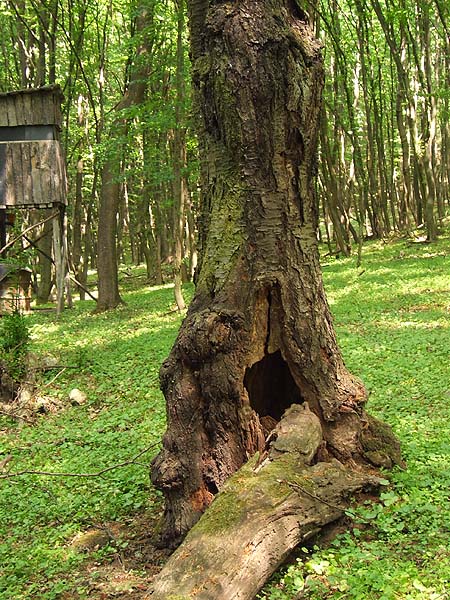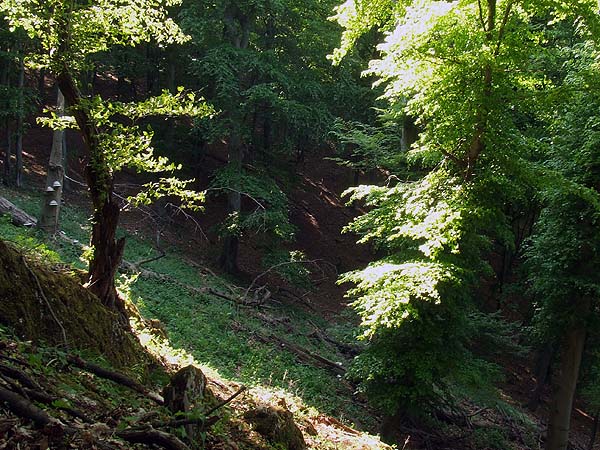 We climbed up to the other side of the valley as well, to a shady beech forest.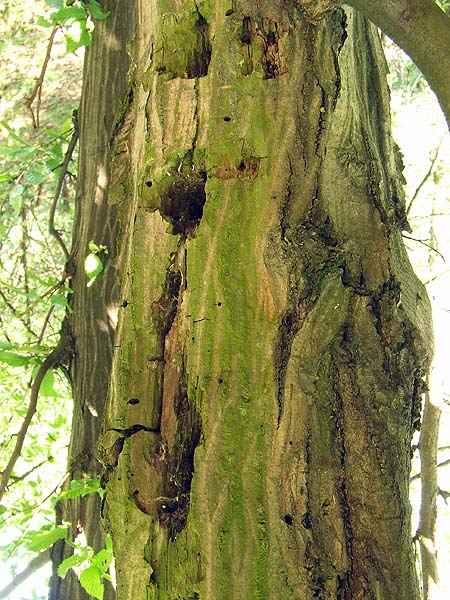 Fresh exit holes of jewel beetles on an old trunk of hornbeam.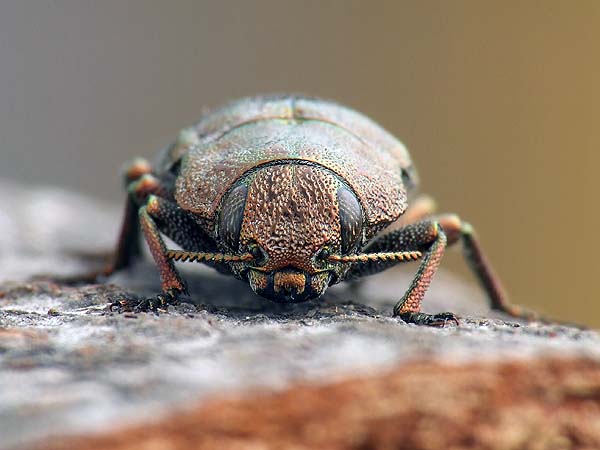 Dicerca berolinensis
(Herbst, 1779).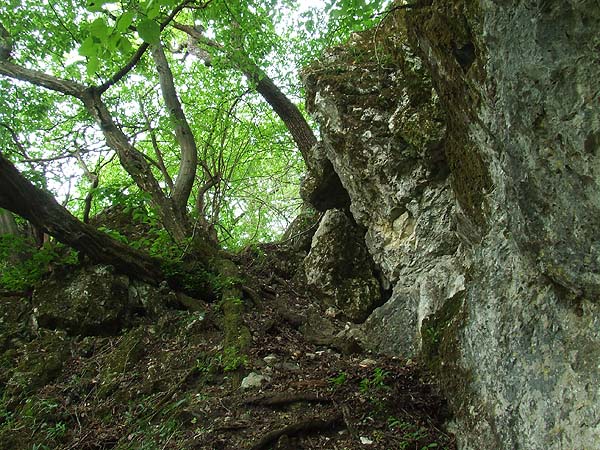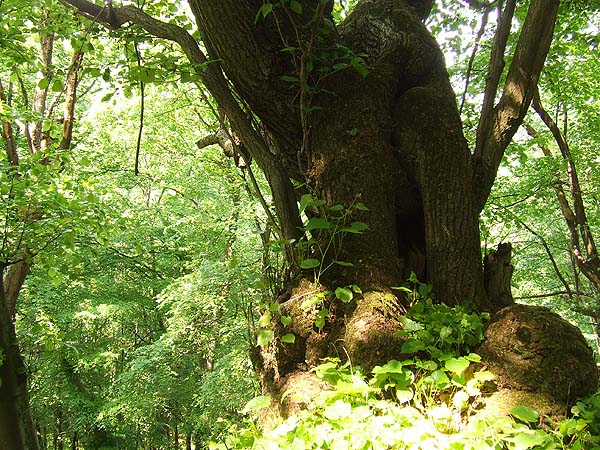 Old hollow lime on the ascent.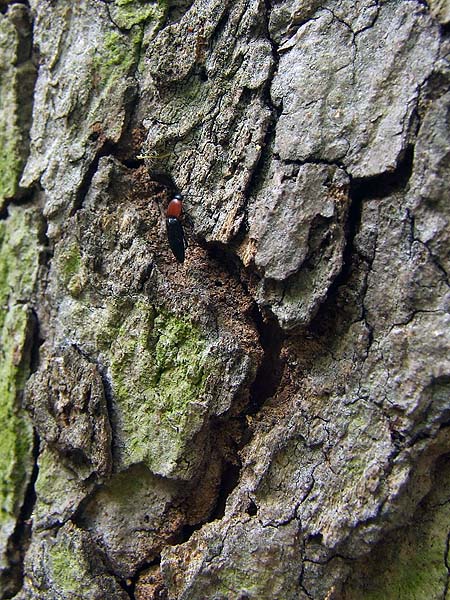 This is the first time when I saw
Ischnodes sanguinicollis
(Panzer, 1793) crawling on the bark of a hollow maple, and not hiding in tree cavities.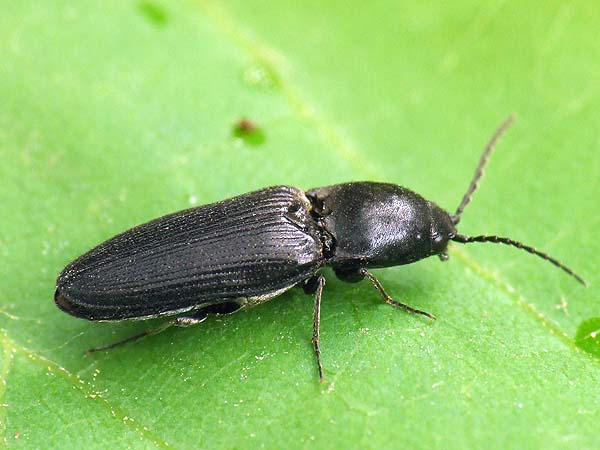 Cardiophorus nigerrimus
Erichson, 1840 beaten form vegetation. It is a quite uncommon species of Cardiophorinae.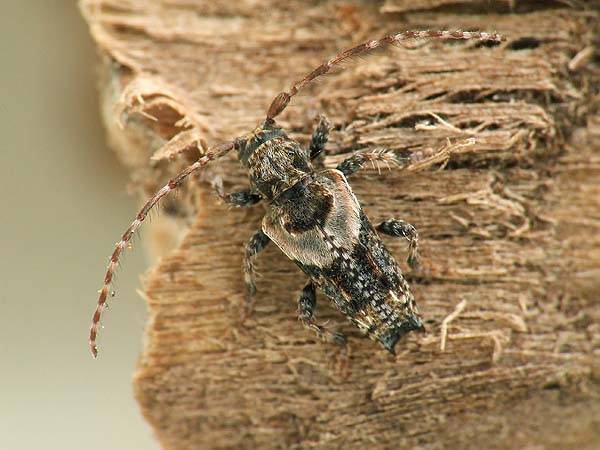 Pogonocherus hispidus
(Linnaeus, 1758).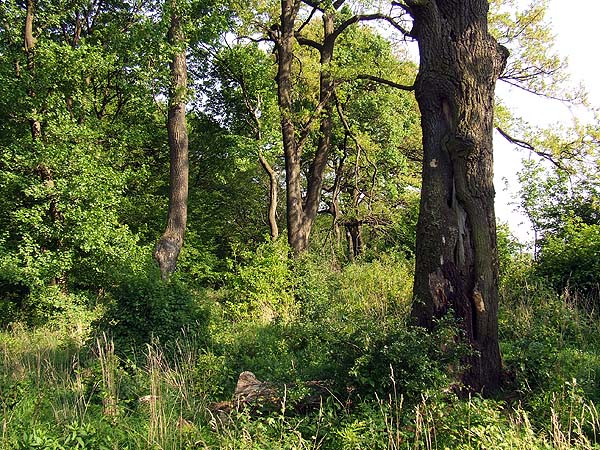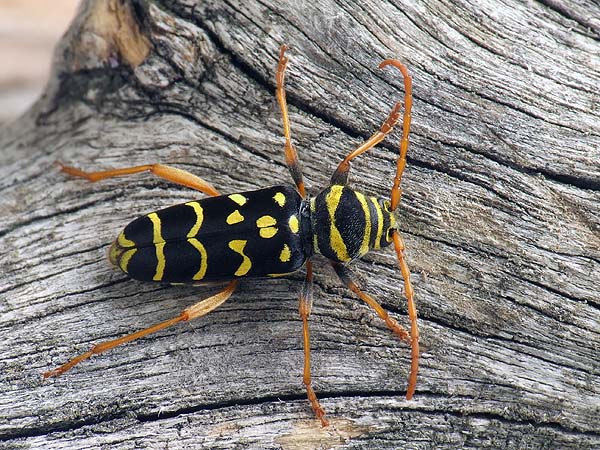 Plagionotus arcuatus
(Linnaeus, 1758).